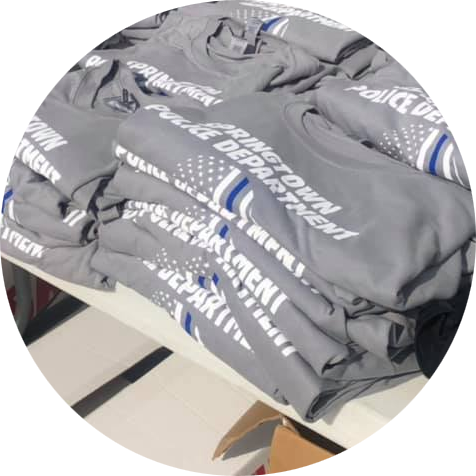 WHAT WE DO
how we make it possible

We have been the industry leader in High School and First Responder shirts since 2004. We take care of everything from beginning to end – as our client all you have to do is choose how you want your shirts to look and we do the rest! Once sponsors are obtained and their custom ad is created we print up the shirts and send them to the school or organization; completely FREE to them!

Free shirts, what's the catch? There is none. Local businesses make it possible. Their sponsorship money allows for us to complete the entire process at no cost to the school or the organization.

Here at USA, we believe in transparency, and we want you to know exactly what we do and how everything works with no hidden details. We are a for-profit business, but that doesn't mean we are in business for profit. We carefully balance every penny that comes in to improve the quality of the product and improve the quality of life for all of our employees.
36475
Satisfied Businesses
11757
Schools And First responders Benefited
11757000
Products Produced